STEEL FIBERS FOR TUNNEL SHOTCRETE Value engineering solution to traditional reinforcement applications in order to increase the post-cracking flexural strength of shotcrete allowing it to carry flexural loads after cracking.
PURPOSE OF STEEL FIBERS IN TUNNEL SHOTCRETE
Shotcrete is a construction process in which concrete is projected at a high velocity on a surface which can be either vertical, complex shapes or overhead surfaces. This process ensures the reinforcement blends with concrete and is placed in a manner to provide adhesion to the substrate in each and every corner of the portion. Also, traditional reinforcement like Rebar provides tensile strength in a specified direction following the tunnel lining whereas steel fiber provides 3 Dimensional physical property enhancement. Due to the 3D effect of steel fiber reinforcement, there is less overbreak for the lining which helps in attaining a uniform layer of rock contour.
Shotcreting is a blend of reinforcement and concrete as an absolute package having the advantage of lining the tunnel in a speedy constructional process. Another advantage of this process is providing early bearing capacity which provides support to the poor rock condition which is activated by driving the cross-section of the tunnel. Orientation of shotcrete lining has to be designed based on the geological conditions of the rock which significantly plays a major role in determining the bearing characteristics of the tunnel lining.
Customising the fiber type, dosage, aspect ratio and the concrete mix offers a shotcrete lining that enhances energy absorption capacity, ductility and resistance to fatigue of the concrete.
HOW STEEL FIBERS HELP IN TUNNEL SHOTCRETE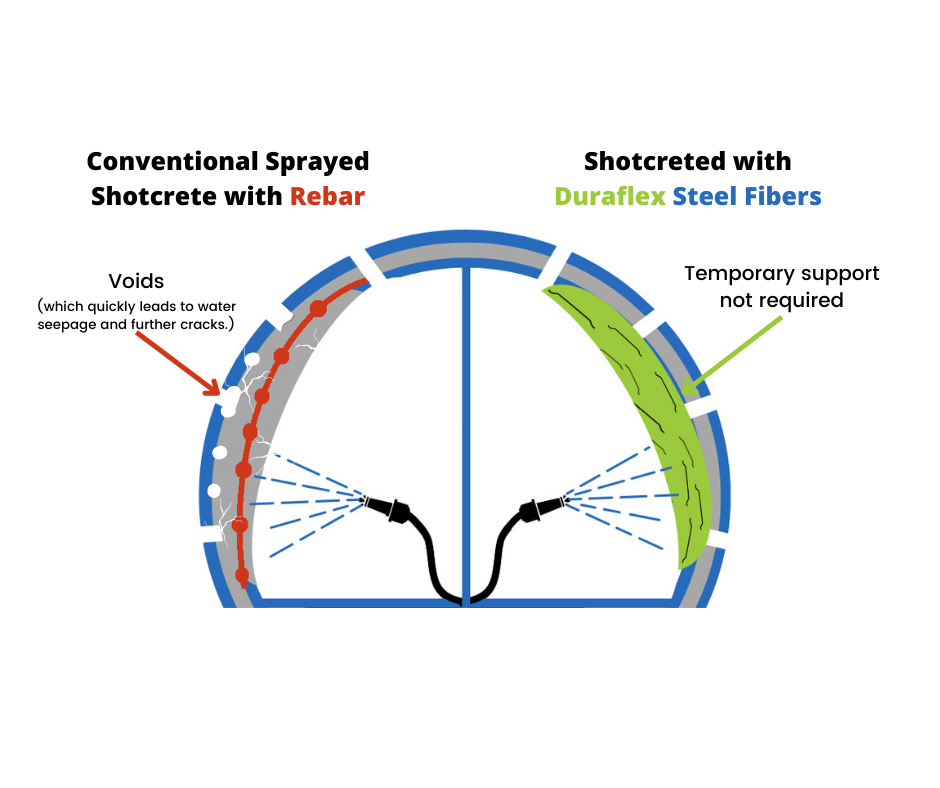 Application of Steel Fiber in Shotcrete
OUR PRODUCTS
APPLICABLE PRODUCTS
Our team of dedicated professionals has the abundant experience to ensure that the services offered to the clients are best-in-class and promptly executed.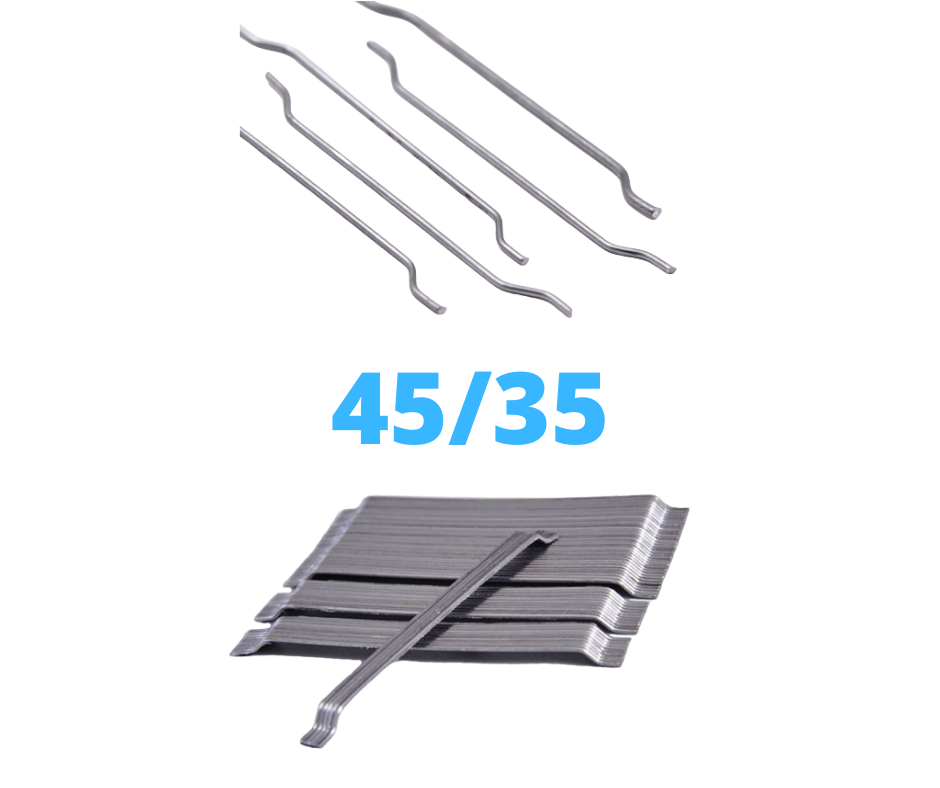 Duraflex Glued/Loose Hooked End 45/35
Duraflex Glued/Loose Hooked End 50/30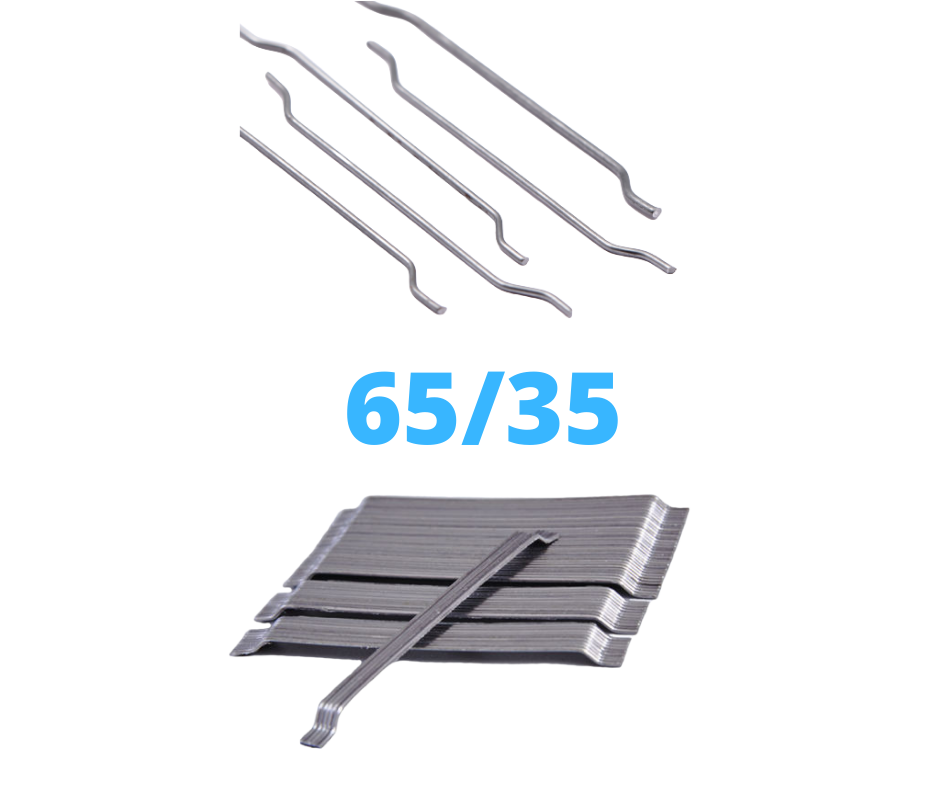 Duraflex Glued/Loose Hooked End 65/35